Dutch manufacturer PV-E Crane is successfully pioneering with battery-electric crawler cranes. After the 160-tonne EC160 crane launched earlier this year, the EC80 will be shown for the first time at the Bauma fair in Munich. A downright world first, as this zero emission 80-tonne crawler crane with lattice boom has already been delivered to a leading Dutch contractor.
With the EC80, PV-E Crane is building on the solid foundation of the EC160, which ensured great international attention. In fact, it's a small copy of this 160-tonne crane, with the driveline taken over one-on-one. It consists of an electric motor with 250 kW of power – even peaking at 360 kW – and gets powered by a battery pack of one or two LFP batteries of 130 kWh each. Optionally, it is possible to choose for a heavier XXL-battery pack of 195 kWh, which further extends the running time. "On a full standard battery pack it is possible to run for eight to ten hours," assures Rob van den Boogaard, Managing Director at PV-E Crane.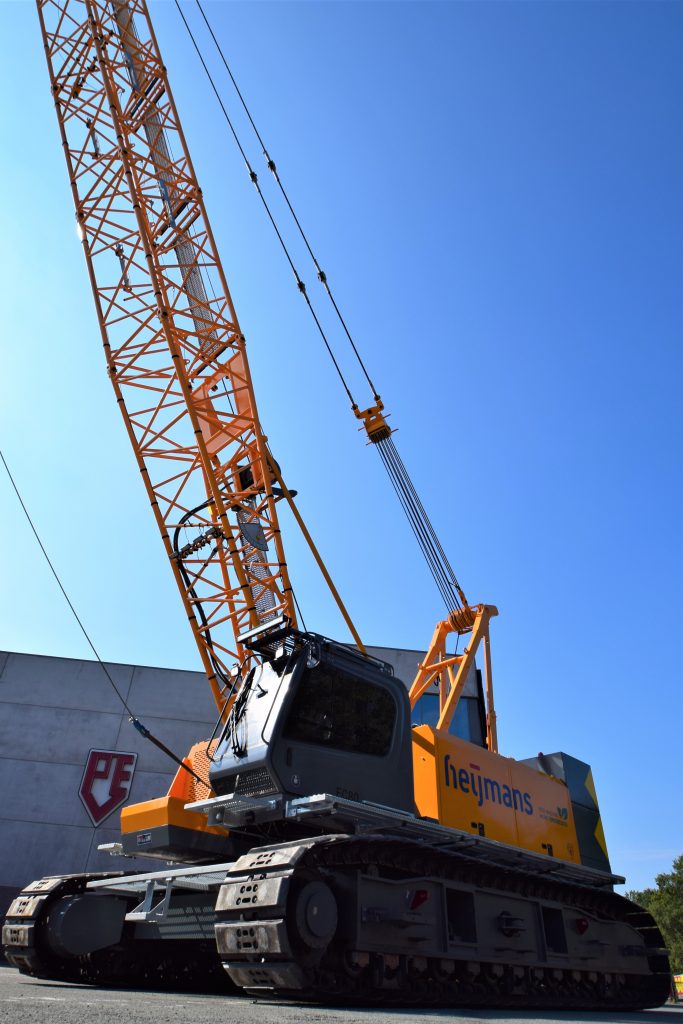 Only premium quality
The battery pack from Urban Mobility Systems (UMS) is interchangeable within ten minutes and excels by a high-quality and safe approach. Also for other components, PV-E Crane opts for only premium brands, such as Rexroth, Hirschmann and Avezaat. The crawler crane was fully calculated by Eager.One and certified both CE and NEN-EN 13000. The EC80 has been developed in close cooperation with the customer, resulting in a product that meets specific market requirements based on highly appreciated Dutch knowledge and drive for innovation. "PV-E Crane stands for a thought-out concept, based on quality, flexibility and zero emission."
Main boom of 37 meter
The versatile character of the 80-tonne crawler crane, which is equipped with a 37-meter lattice boom, means that the EC80 can be used for lifting as well as foundation projects. PV-E Crane not only delivers a reliable product, it also stands out in the market for being able to supply numerous options at its factory. The first EC80 for the Dutch contractor Heijmans is equipped with a tilting cabin, overpressure system, third winch in the bottom boom section for a vibratory hammer, platforms on both sides of the upperstructure, folding railings, ergonomic chair, 360° camera system, central counterweight, toolbox on undercarriage and extra working lights.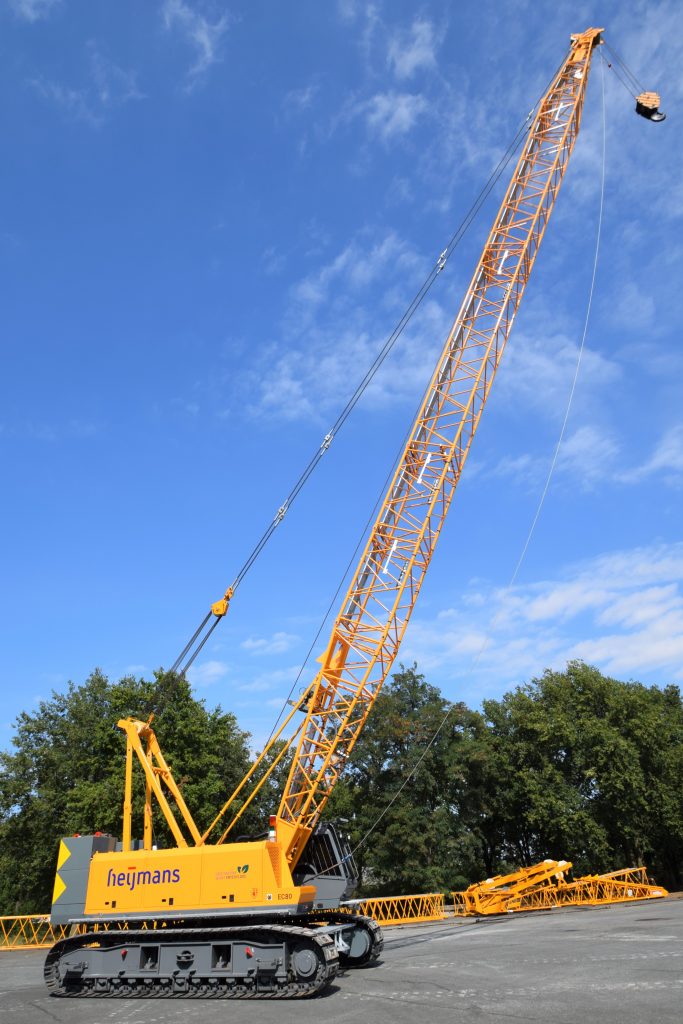 Further developments
"For such a small organization, we are well able to offer custom-made solutions," Van den Boogaard knows. The further development of cranes is a continuing process. For example, the EC80 at the Bauma exhibition (booth FS.903/7) has an AC connection in the undercarriage, so it can also be connected directly to a power grid for lifting or slewing. "The specs and looks of this PV-E Crane appeal to customer demands and thanks to its good value for money, we expect to sell a lot of them. The EC80 and EC160 are available from stock in limited series and can already count on interest from the Benelux, England, Scandinavia and even Singapore."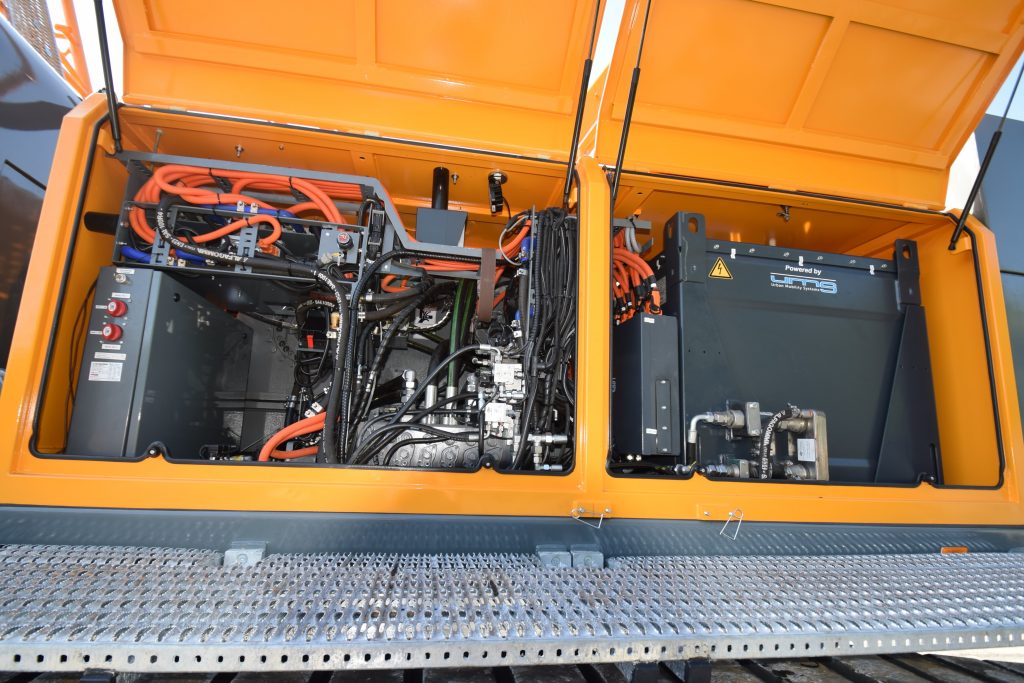 More information:
For more information, visit the website www.pv-ecrane.com or contact our sales managers.